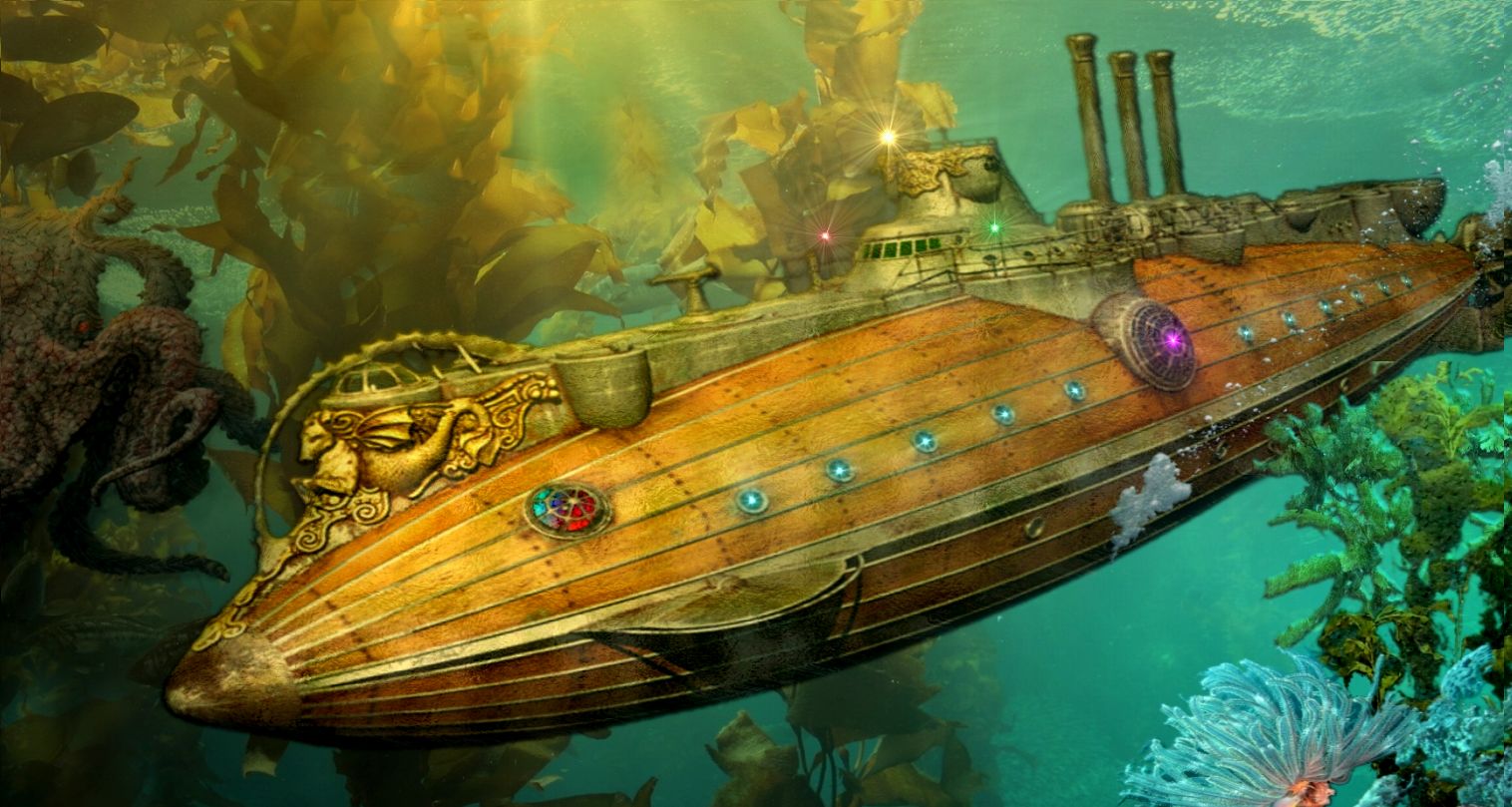 Captain Nemo commands the Nautilus, a submarine that allows his crew to survive off produce from the ocean.

The submarine Nautilus, is commanded by Captain Nemo, a genius inventor and engineer, and a remarkable navigator, who rebels against an oppressive regime. Escaping and taking with him all his skills, to create an independent life for his crew, but with ambitions of sinking the ships operated by his oppressors.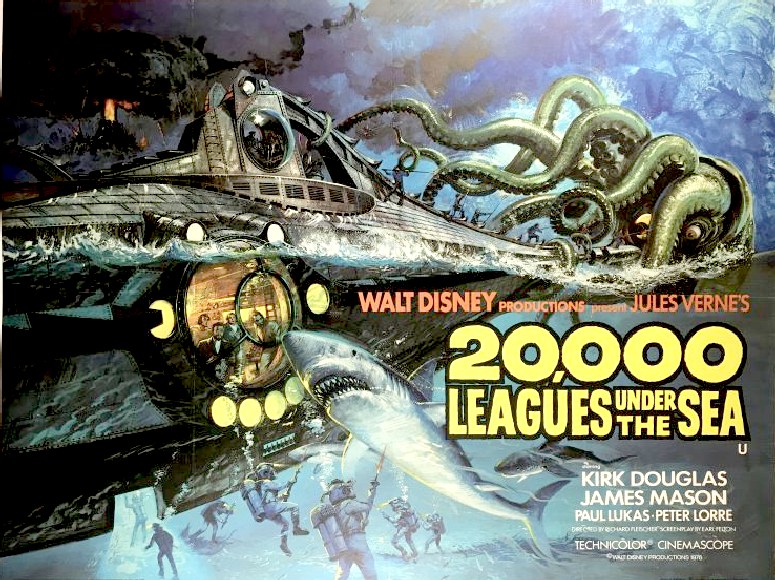 Captain Nemo is also the name of the autonomous and artificially intelligent navigation system on board the Elizabeth Swann. Both Jules Verne and (the fictional) Captain Nemo, would have marveled at the progress made by the shipping world, with the perfection of a navigation system that pilots vessels without the assistance of humans, other than telling it (programming) where to go. Then pushing the 'GO' button, sit back and relax.
The 'Captain Nemo' navigation system finds its way into three eco adventures, where a fictional captain, John Storm, is an ocean adventurer, explorer and marine archaeologist:
Kulu-Luna, $Billion Dollar Whale
Treasure Island, Blackbeard's Curse & Pirates Gold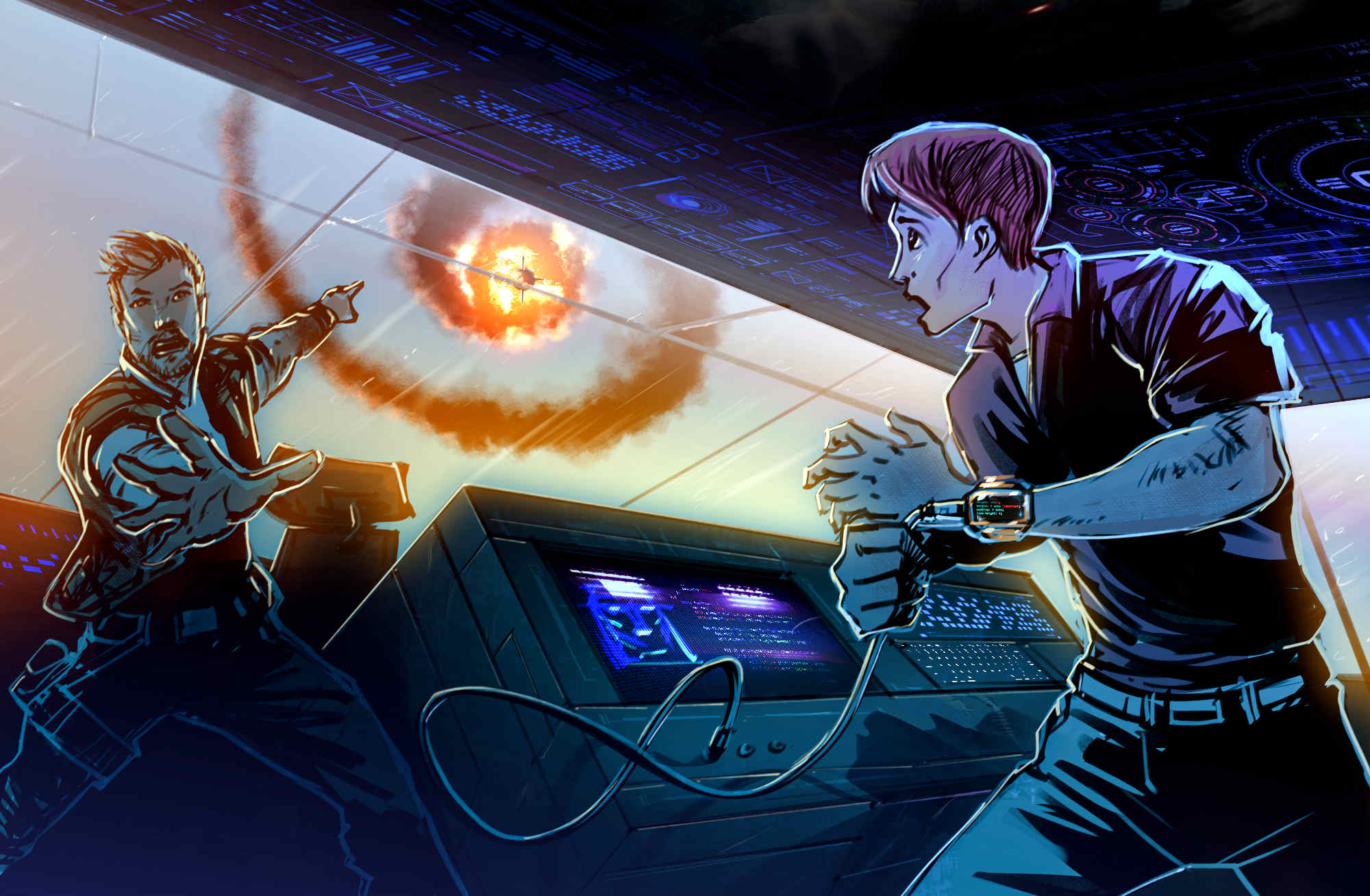 The CIA try to take out the Elizabeth Swann and her crew, but Hal, working in combination with the CyberCore™ nano, super-computer, hack NORAD and redirect the missile to Guantánamo Bay.
Jules Verne was the author of many adventure stories:
1 Twenty Thousand Leagues Under the Sea - Part 1 index - Part 2 index
2 Around the World in Eighty Days - Full text Index
3 Journey to the Center of the Earth - Full text Index
4 The Mysterious Island (Extraordinary Voyages #12) Full text Part 1, Part 2, Part 3
5 From the Earth to the Moon
6 Michael Strogoff (Extraordinary Voyages, #14)
7 In Search of the Castaways; or the Children of Captain Grant (Extraordinary Voyages, #5)
8 Five Weeks in a Balloon
9 Round the Moon (Extraordinary Voyages, #7)
10 Adrift in the Pacific: Two Years Holiday (Extraordinary Voyages, #32)
11 The Master of the World (Extraordinary Voyages, #53)
12 The Adventures of Captain Hatteras
13 Les Tribulations d'un Chinois en Chine; The Tribulations of a Chinese in China (Extraordinary Voyages, #19)
14 The Lighthouse at the End of the World
15 Mathias Sandorf (Extraordinary Voyages, #27)
16 Off On A Comet (Extraordinary Voyages, #15)
17 Los quinientos millones de la Begún (The five hundred million of the Begún)
18 Facing the Flag (Extraordinary Voyages, #42)
19 Un capitán de quince años (A fifteen year old captain)
20 El Testamento de un excentrico (The Testament of an eccentric)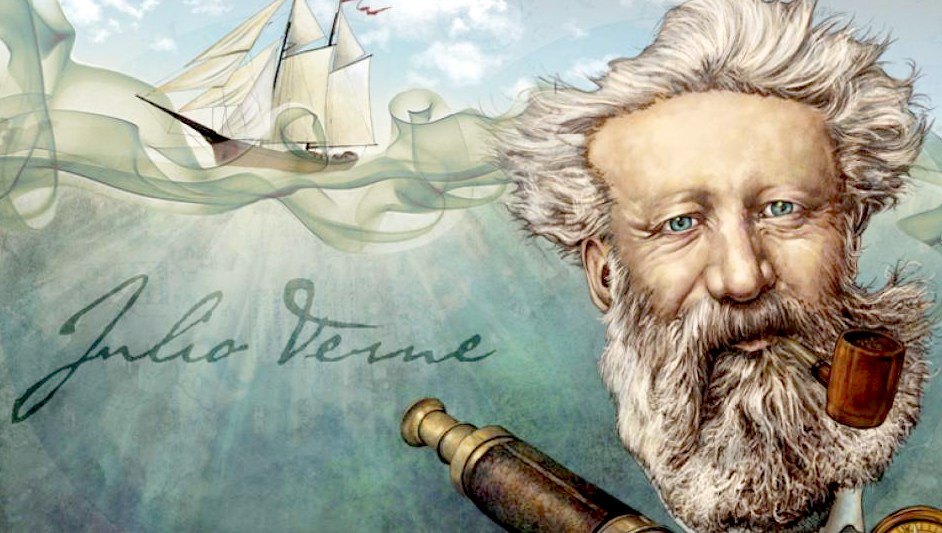 Jules Verne is also known as the 'Father of Science Fiction'