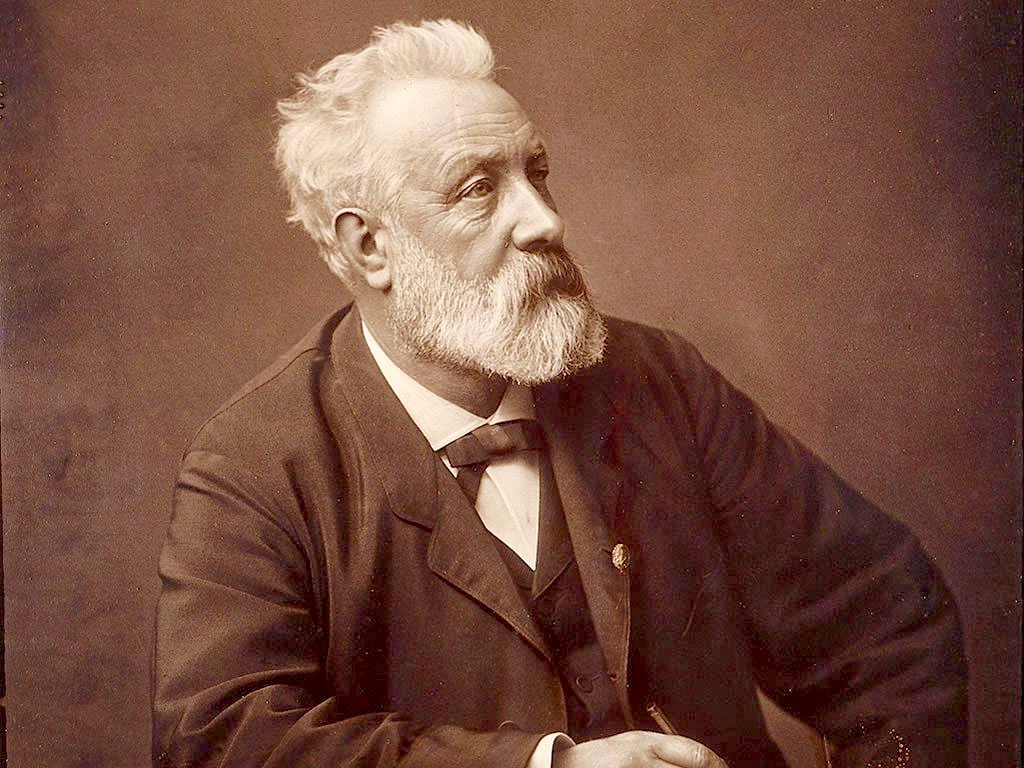 What a wonderful prophetic imagination the French writer had. He was also a practical mariner, gaining much of his material from his travels, just like Herman Melville, for his Moby Dick. Jules Verne is best known for '20,000 Leagues Under the Sea' and Around The World In Eighty Days. But he also authored a number of other popular novels, that made it onto the big screen, such as 'The Mysterious Island,' and 'Journey To The Centre Of The Earth.'
THE FATHER OF SCIENCE FICTION
Jules Verne hit his stride as a writer after meeting publisher Pierre-Jules Hetzel, who nurtured many of the works that would comprise the author's Voyages Extraordinaires. Often referred to as the "Father of Science Fiction," Verne wrote books about a variety of innovations and technological advancements years before they were practical realities. Although he died in 1905, his works continued to be published well after his death, and he became the second most translated author in the world.

In all, Verne authored more than 60 books (most notably the 54 novels comprising the Voyages Extraordinaires), as well as dozens of plays, short stories and librettos. He conjured hundreds of memorable characters and imagined countless innovations years before their time, including the submarine, space travel, terrestrial flight and deep-sea exploration.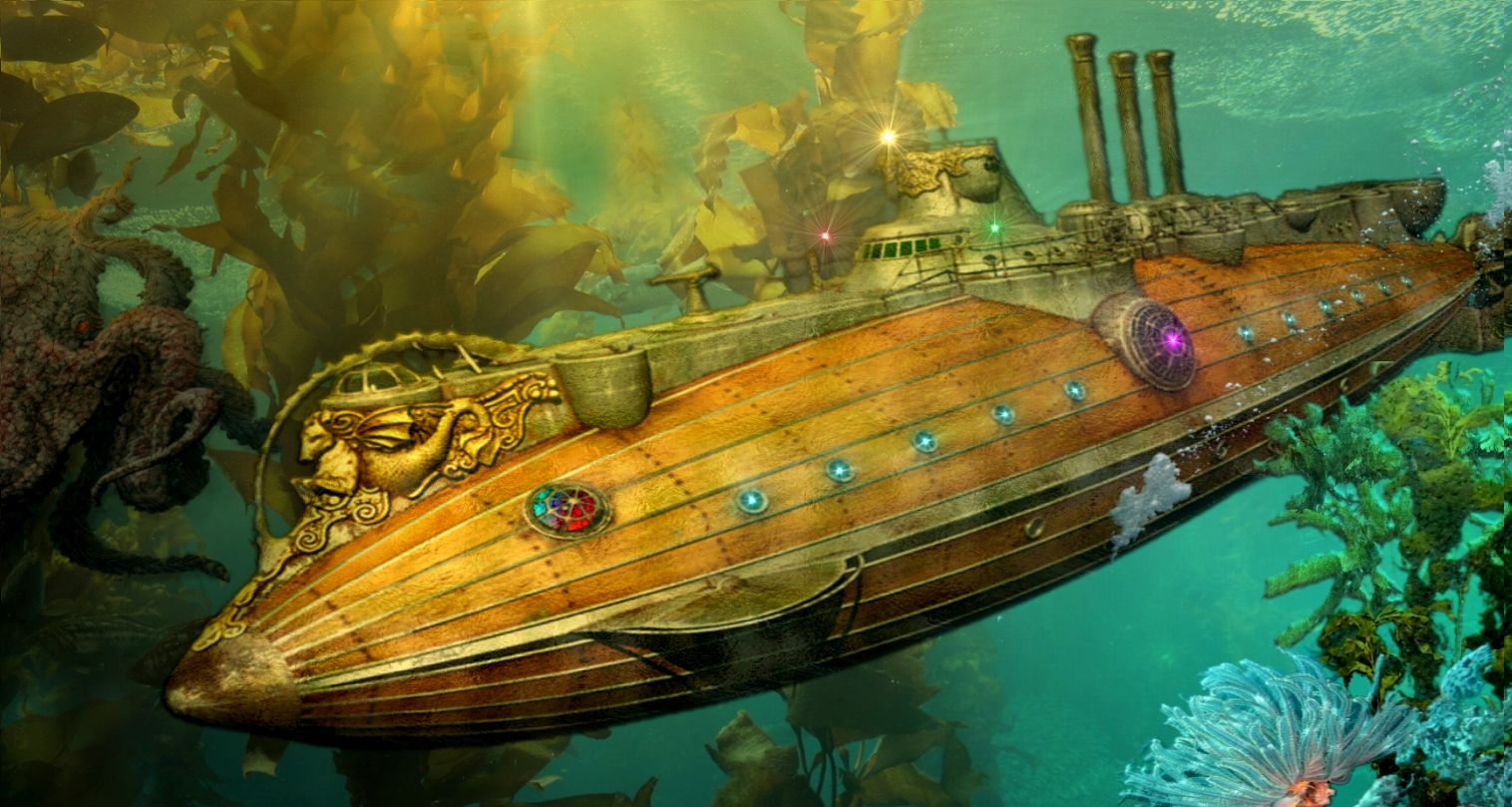 His works of imagination, and the innovations and inventions contained within, have appeared in countless forms, from motion pictures to the stage, to television. Often referred to as the "Father of Science Fiction," Verne is the second most translated writer of all time (behind Agatha Christie), and his musings on scientific endeavors have sparked the imaginations of writers, scientists and inventors for over a century.

Backwards to Britain finally was printed in 1989, 130 years after it was written, and Paris in the Twentieth Century, originally considered too far-fetched with its depictions of skyscrapers, gas-fueled cars and mass transit systems, followed in 1994.

It is almost as though he'd used one of Herbert G. Wells' Time Machines, with which to glimpse the future and report back on what he'd seen.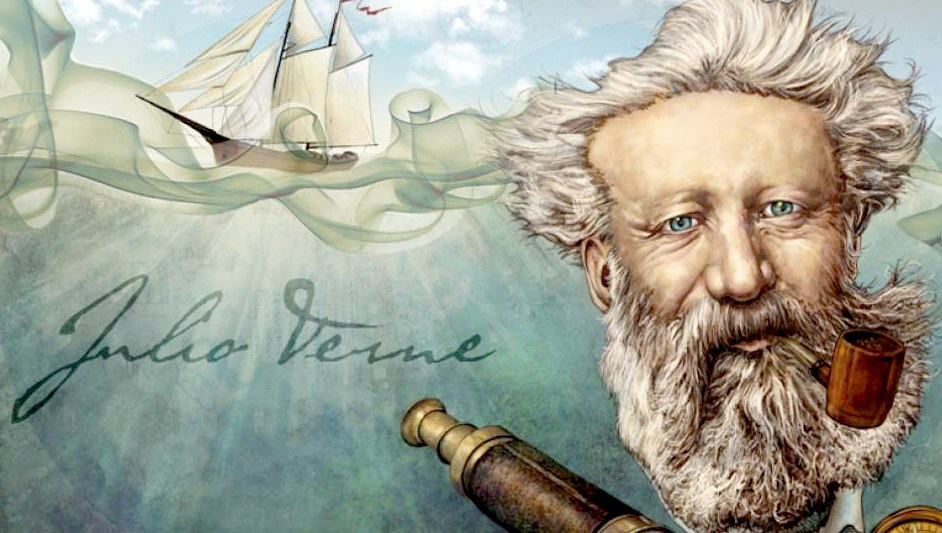 CLASSIC WORKS - Jules Verne is best known for 20,000 leagues Under the Sea and Around the World in Eighty Days, both of which became Hollywood classics. Jules Verne was and still remains one of the best-renowned science fiction authors. His books were decades and even centuries ahead of their time, and while the initial reception to some of his books may have been muted they have nevertheless continued to amaze many as well as influence scientific discourse and debates. He remains unparalleled when it comes to science fiction and here are some of his top books.
Jules Verne was the author of many adventure stories:
1 Twenty Thousand Leagues Under the Sea - Full text Part 1, Part 2
2 Around the World in Eighty Days - Full text Index
3 Journey to the Center of the Earth - Full text Index
4 The Mysterious Island (Extraordinary Voyages #12) Full text Part 1, Part 2, Part 3
5 From the Earth to the Moon
6 Michael Strogoff (Extraordinary Voyages, #14)
7 In Search of the Castaways; or the Children of Captain Grant (Extraordinary Voyages, #5)
8 Five Weeks in a Balloon
9 Round the Moon (Extraordinary Voyages, #7)
10 Adrift in the Pacific: Two Years Holiday (Extraordinary Voyages, #32)
11 The Master of the World (Extraordinary Voyages, #53)
12 The Adventures of Captain Hatteras
13 Les Tribulations d'un Chinois en Chine; The Tribulations of a Chinese in China (Extraordinary Voyages, #19)
14 The Lighthouse at the End of the World
15 Mathias Sandorf (Extraordinary Voyages, #27)
16 Off On A Comet (Extraordinary Voyages, #15)
17 Los quinientos millones de la Begún (The five hundred million of the Begún)
18 Facing the Flag (Extraordinary Voyages, #42)
19 Un capitán de quince años (A fifteen year old captain)
20 El Testamento de un excentrico (The Testament of an eccentric)
Many people have used the eighty day target set by Jules Verne as the goalposts for their technology projects having been inspired by the famous French author. We are likewise enthused.