Though not a practical road registered car, the record set by Duke University at Galot Motorsports, Benson, North Carolina, USA, on the 21st of July 2018, is an astounding achievement, that helps production engineers, look to a theoretical baseline, of what can be achieved if there are no limits:
15,200 mpg-imp
12,600 mpg-US gasoline equivalence
0.01614 liters per 100 kilometres
The event was recorded by the Guiness Book of World Records, an organization that ensures record attempts are properly measured, timed, and otherwise validated for accuracy, before inclusion.
This previous record was held by PAC CarII ETH Zurich, set in 2005
14,573 mpg imperial
12,134 mpg US
0.0186 L/100 km
If this vehicle had been registered for the road in the USA, it would have taken the JVH2 in the vehicles, 'custom' category.
But of course the JVH2 did not exist at that time.
We have high hopes that with encouragement and support, electric motoring may be more economical than Internal Combustion Engines (ICE), except perhaps those running on renewables like Methanol, or Ammonia.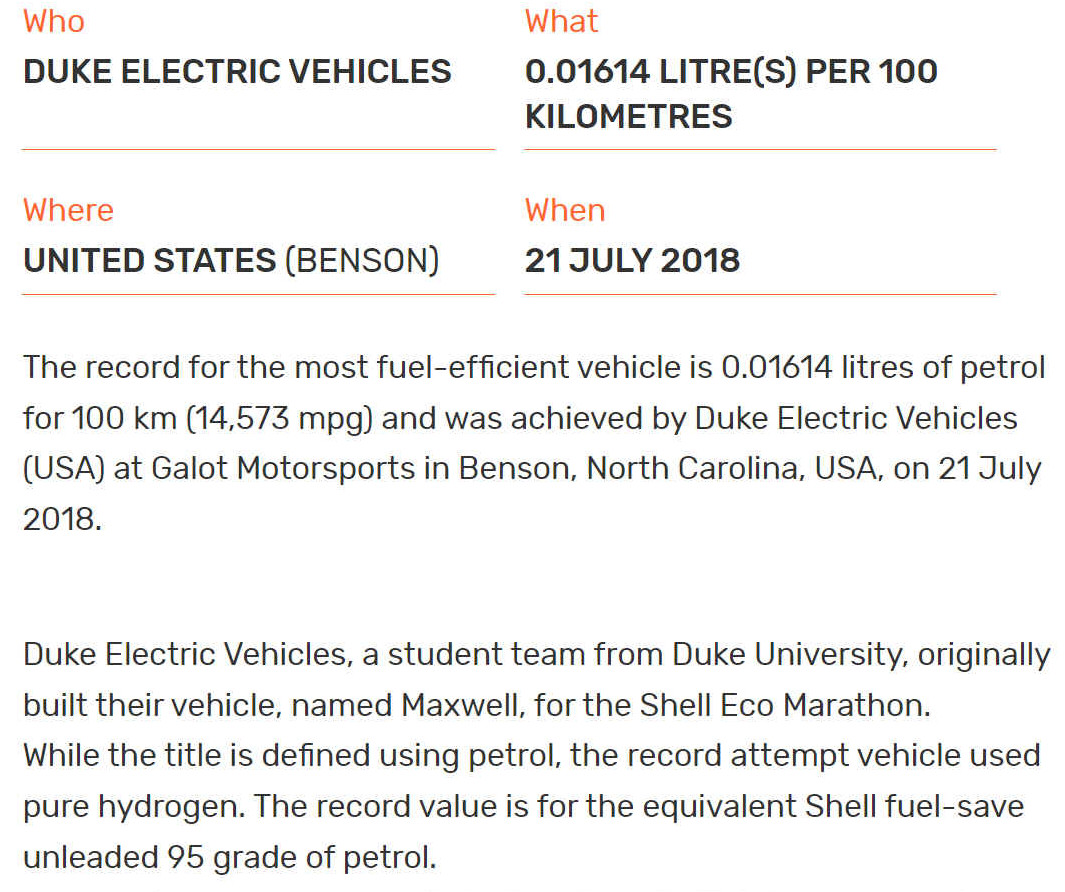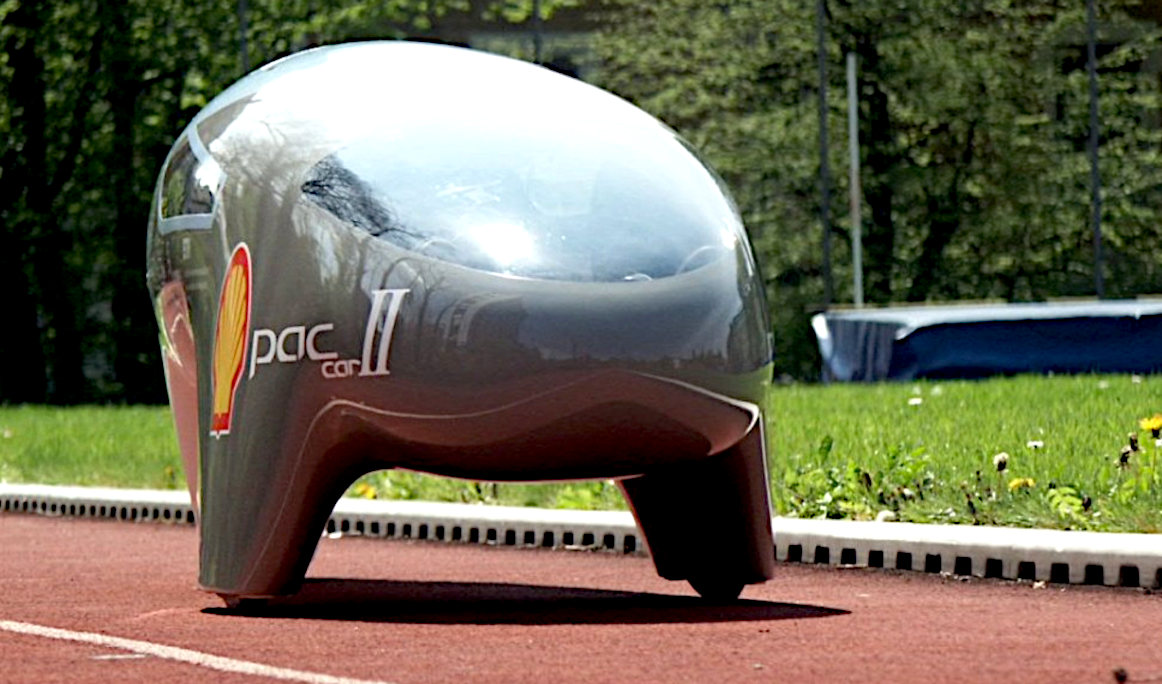 Guinness have helped to provide recognition for record breakers in thousands of categories. Providing a fascinating book for youngsters. The car above is the PAC II Swiss world record holder in 2005. Their record stood for thirteen years. The year 2005 was when George Bush pumped $billions of dollars into hydrogen research, breathing new life into the industry, that faltered again in 2008. But is now regaining momentum, with climate change forcing us to consider more efficient and less polluting forms of transport.
LINKS
https://www.guinnessworldrecords.com/world-records/most-fuel-efficient-vehicle
https://360carmuseum.com/en/museum/23/exhibit/1241
https://www.swiss-miss.com/2005/08/worlds_most_eco.html