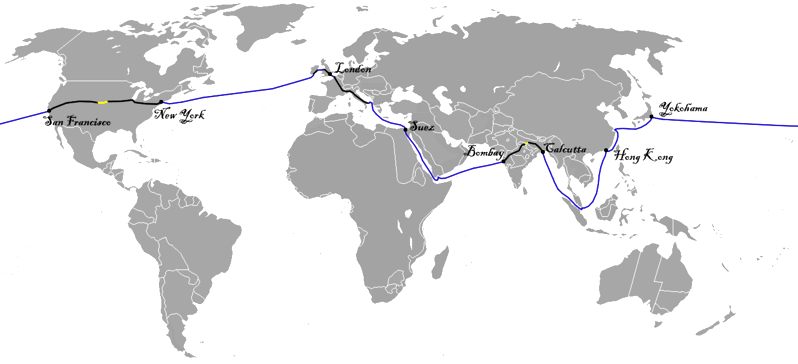 Map of the route taken by Phileas Fogg, starting in London, then proceeding east to Suez, Bombay, Calcutta, Hong Kong , Yokohama, San Francisco, New York, and across the Atlantic ocean to Ireland, then Liverpool England, and back to London. The route planner below is for a circumnavigation on water in under 80 days, using hydrogen, as per the author's prediction in The Mysterious Island. It would be a major achievement if this was arranged to honor the 150th anniversary of his publication.


Phileas Fogg is the protagonist in the 1872 Jules Verne novel Around the World in Eighty Days. An inspiration for the character was the real round-the-world travels of the American writer and adventurer William Perry Fogg. He is a member of the Reform Club and enjoys whist to the point of compulsion, a game that he invariably wins, generating small sums of money at each sitting. He is thus addicted to gambling. This penchant no doubt has a bearing on Fogg rising to the bait, and accepting the wager, that was to change his life.
A modern day counterpart, would just as easily suggest that technology had improved to the point where a ship might ply the oceans, departing from the River Thames, and returning to London in under 80 days. Even where that is a longer route than absolutely necessary for a world navigation.
Fogg has a philosophy in life to never worry about things which are beyond his control but to leave no stone unturned if they are. He is a balanced fellow not just in his thought processes but also his physiognomy which is a true manifestation of his psychology. He is a man of regular and precise habits which may border eccentricity. He doesn't like to be drawn into useless confrontations as he believes them to be utterly dissipative akin to friction. He is quiet and reserved in his expressions but decisive in his actions. He likes to travel light and has good knowledge of geography. He is not immune to softer emotions like love. He has no moral compunctions about using money to grease the wheels yet he has his own high moral standards specific to his era. He is brave but not foolhardy and doesn't mind slipping into masterful inactivity when required.

Fogg makes a wager of £20,000 (£2 million in 2017) with members of London's Reform Club that he can circumnavigate the world in 80 days or less. He sets out with his French servant Jean Passepartout to win the wager, unaware that he is being followed by a detective named Inspector Fix, who suspects Fogg of having robbed the Bank of England. In the second half of the book Fix helps Fogg in order to get him back to the United Kingdom of Great Britain and Ireland, where he will be under British jurisdiction and Fix can arrest him.

While in India, Fogg saves a widowed princess, Aouda, from sati during her husband's funeral and she accompanies Fogg for the rest of his journey. Together, the trio have numerous exciting adventures which come to an abrupt end when he is arrested by Fix immediately upon their arrival back in England. Although Fogg is quickly exonerated of the crime, the delay caused by his false arrest appears to have cost him the wager.

Believing himself ruined, Fogg returns home to ponder his options. Seeing his despair, Princess Aouda, who has grown to love him and who feels guilty that he might have won the wager if he had not delayed to rescue her, proposes to marry him to help him cope with a difficult future. At this selfless offer, Fogg's reserve finally breaks and he joyously accepts Aouda's proposal. As it turns out, Aouda's gesture actually does save the day because as a result, Passepartout discovers that Fogg has miscalculated their travel time. Fogg did not take into account that because they crossed the Pacific Ocean from west to east, they gained a day when they crossed the International Date Line, and they have not missed the deadline after all. The three hurry off to the Reform Club and arrive just in time for Fogg to win the wager. Fogg splits his profits with Passepartout and Fix, and marries Aouda.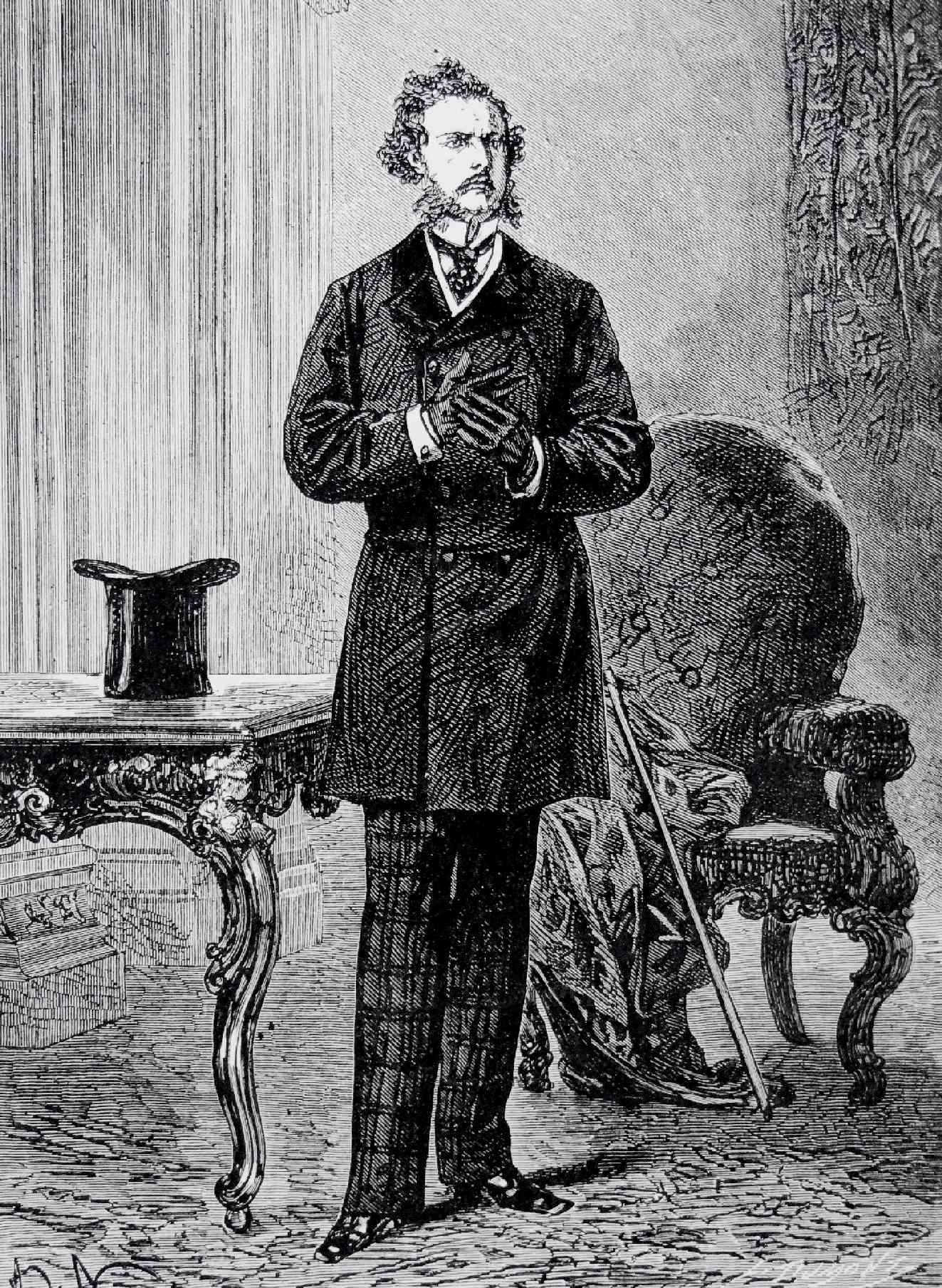 Phileas Fogg represents the lifestyle of many English gentlemen, who indulge themselves in social habits, with strict views on the world around them, while not usually engaging such as to soil their hands. The one exception, that turns Fogg's life upside down, is the attitudes of his peers to advancement in transportation, that is shrinking the world. At first he simply repeats his assertions as to calculations he has made, but as his contemporaries escalate the challenge as to his understanding of the world, that they claim is wide of the mark, they make outrageous bets, Fogg is forced to meet the dares being thrown at him, and finally picks up the gauntlet. The aim being to prove the pompous club members incorrect.
PLOT - AROUND THE WORLD IN EIGHTY DAYS
The story starts in London on October 2, 1872. Phileas Fogg is a wealthy, solitary, unmarried gentleman with regular habits. The source of his wealth is not known and he lives modestly. He fires his former valet, James Forster, for bringing him shaving water two degrees too cold. He hires as a replacement Passepartout, a Frenchman of around 30 years of age.

Later that day in the Reform Club, he gets involved in an argument over an article in The Daily Telegraph, stating that with the opening of a new railway section in India, it is now possible to travel around the world in 80 days.

Fogg accepts a wager for £20,000 from his fellow club members, which he will receive if he makes it around the world in 80 days. Accompanied by his manservant Passepartout, he leaves London by train at 8.45 p.m. on October 2, 1872, and thus is due back at the Reform Club at the same time 80 days later, on December 21.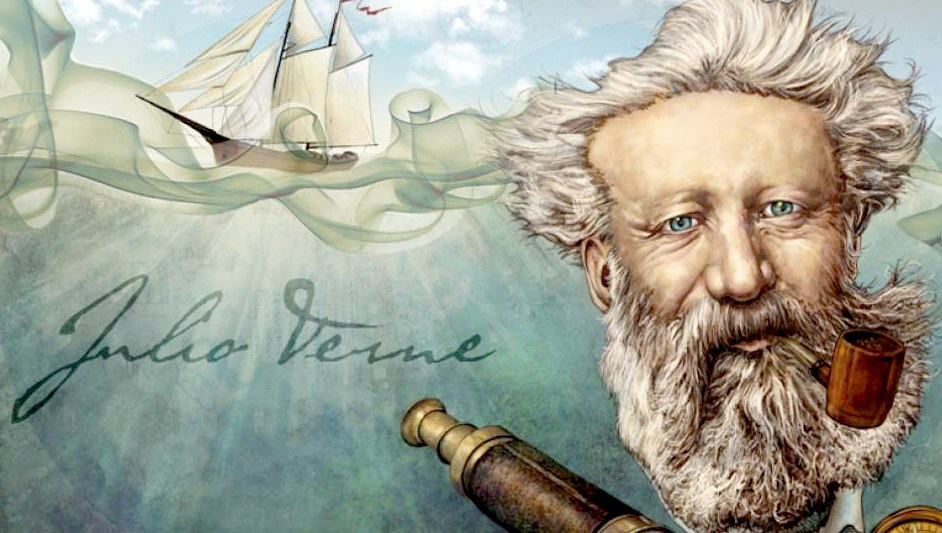 Jules Verne is known as the Father of Science Fiction
Where Jules Verne's suggested that it might be possible to travel Around The World In 80 Days, we would like to extend that ethos to include traveling in a Zero Emission yacht (ZEWT or ZEV) driven by electric hydro-jets? With the advent of solar power and liquid hydrogen, it is a distinct possibility - on a scale of the wager that the legendary Philleas Fogg entered into at the Reform Club in 1872.