It is proposed that the design of the JVH2 trophy might embody symbolic elements of the challenge as tasteful modern art. The elements and concept for our trophy is the subject of a study at present, aiming for a commission by 2023.
1. We should like to see humpback whales incorporated, as being symbolic of ocean conservation.
2. The author of Around the World in 80 Days was French, hence we'd like to see symbolism of France.
3. Circling the globe should be included and perhaps a ribbon.
4. A direct or indirect reference to Jules Verne may be incorporated as predicting hydrogen as a fuel.
5. A direct or indirect reference to hydrogen may be incorporated.
These are our starting points as a draft design brief.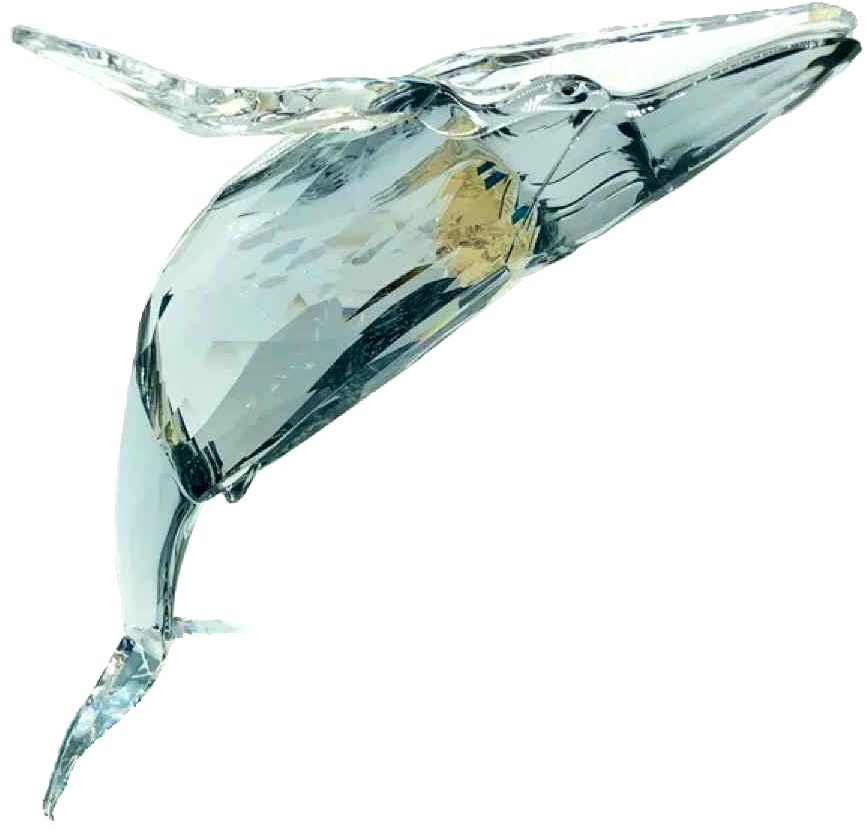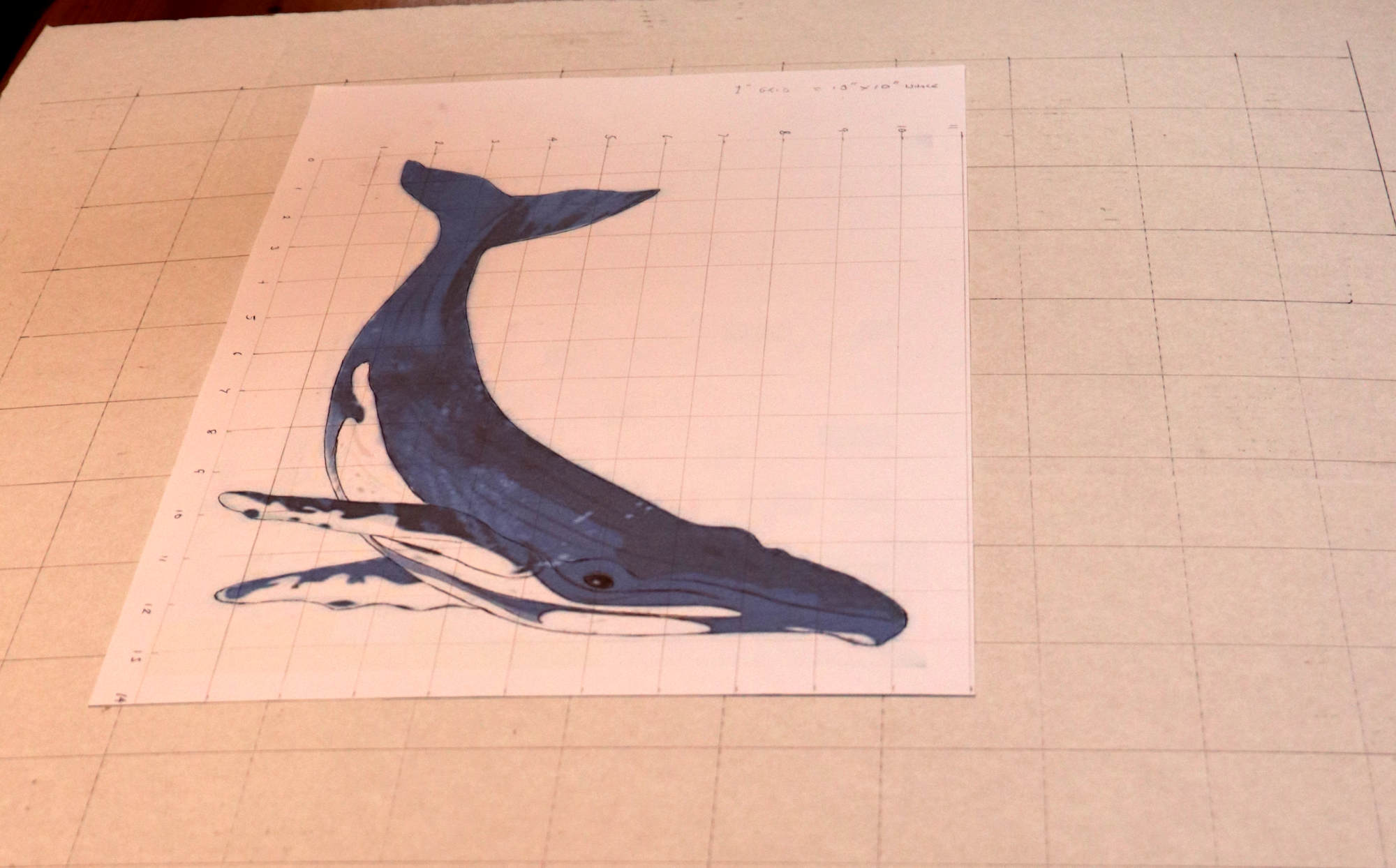 ARTWORK: The original reference from the JVH2 logo was printed out A3 size, nowhere near large enough for our purposes.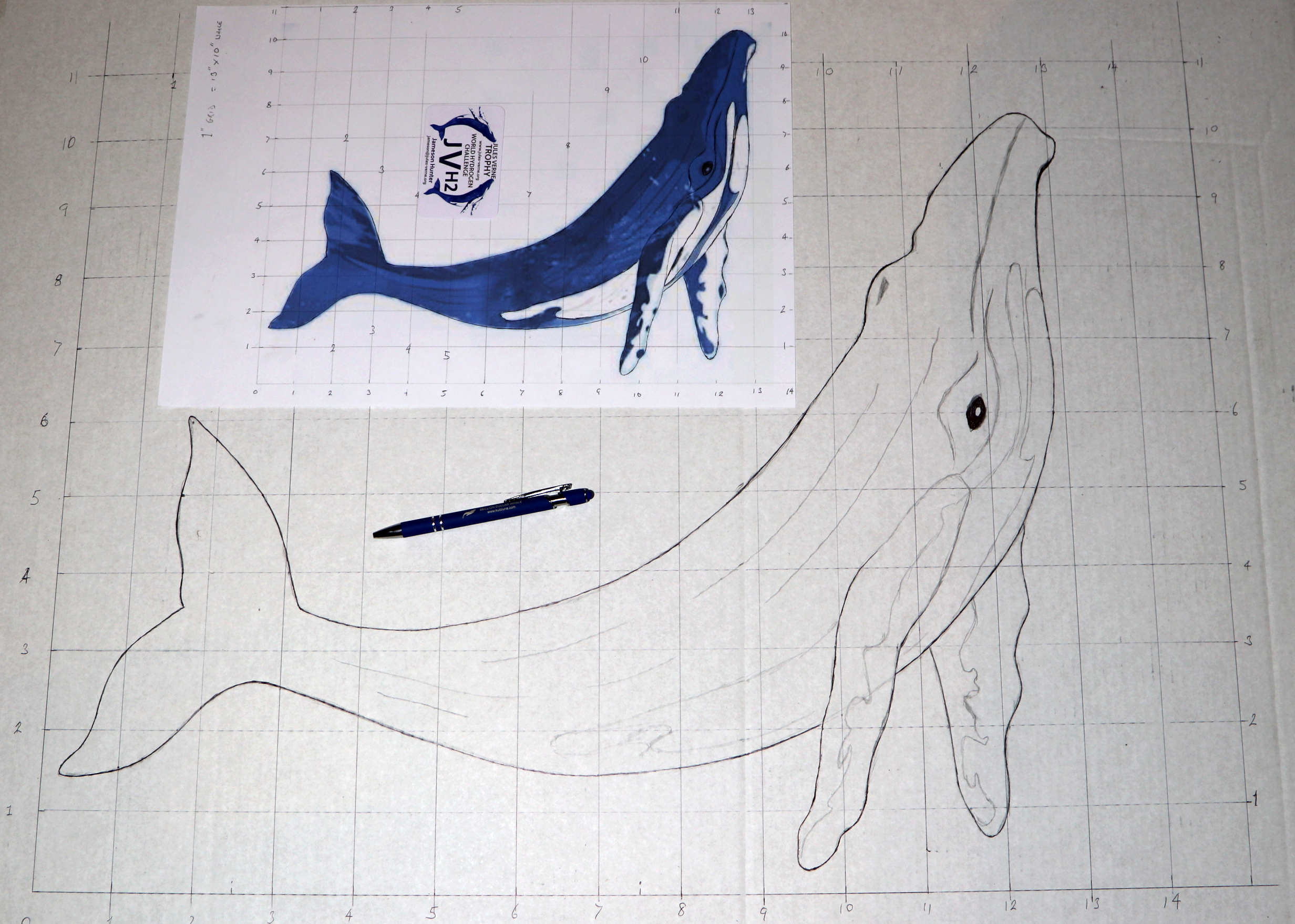 ENLARGING: In time honored tradition a grid was created on top of the printout, then transferred to larger piece of cardboard to be drawn in by hand. The humpback's pose in mid-broach then needs to be translated to to metal medium, with the measurements taken from the enlarged artwork. The digital approach is okay for vinyl wraps and plastic printing, but not so useful if the object to be made is by a crafstman.
There are many amazing cups and trophies in silver, crystal and even gold. One of the most inspiring in our view is the Hales Trophy or North Atlantic Blue Riband Challenge. Though, for our purposes, it is rather too intricately classical as a sustainability award, a tad large for in person handing over and receiving ceremonies, and exceptionally heavy for transportation. Irrespective of such observations, it has many interesting elements to be admired, not least of which is the craftsmanship. One of the most expensive awards to compete for is the America's Cup, made of silver.